St. Croix County / Wisconsin Election Analysis with Seth Keshel
Hosted by Sons and Daughters of Liberty
**Events published in Community Events are from community members or organizations and are not paid for, sponsored by, or necessarily represent The Republican Party St. Croix County or Republican Party of Wisconsin and any of their affiliates, committees, party members, candidates, or campaigns.
Join Capt Seth Keshel as he presents his detailed analysis of election integrity in St. Croix County and across Wisconsin
About this event
As a former Army captain specializing in military intelligence, Seth has quickly become a go-to for overarching data on nationwide election fraud. Cpt. Keshel focuses on the numbers: statistical analysis of voting and voter registration trends across America over decades-long periods.
For an excellent overview of Seth's work, please check out his compelling, no-nonsense interview with David K. Clements: "The Numbers Don't Lie: 100 years of Data"
We would also encourage you to check out Seth's recent appearance on Steve Bannon's War Room (07/19/2021)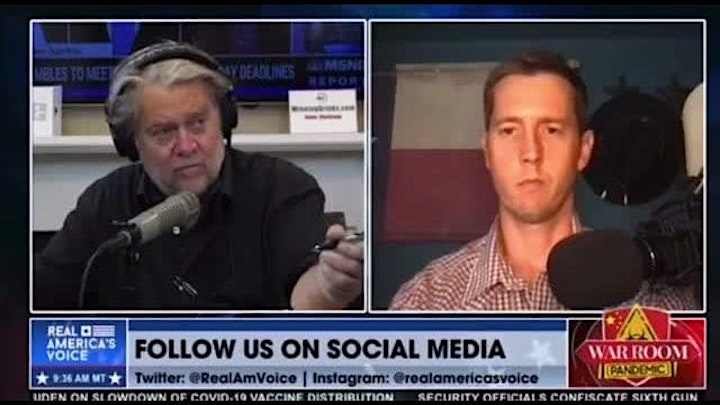 Sons and Daughters of Liberty is pleased to host Capt. Keshel in person here in St. Croix County where he'll present his detailed analysis of the Nov. 2020 election, and answer questions.
This will be a great opportunity to gather with other like-minded patriots, and continue to organize to insure the integrity of upcoming elections by learning from the past.
There will also be opportunities to register to vote, learn about becoming an election inspector (poll worker), as well as forming groups to canvass the County identifying "phantom" voters. It's time for conservative patriots to step up and get involved to insure free and fair elections.
A $10.00 free-will donation is gratefully expected to help us cover costs of bringing Capt. Keshel to speak, and to continue the conservative Patriot mission. If you can't make the event, but would like to support our efforts, donations of any amount are appreciated.
WHEN
September 21, 2021 at 5:00pm - 7pm
WHERE
Calvary Assembly of God

CONTACT
Sons and Daughters of Liberty